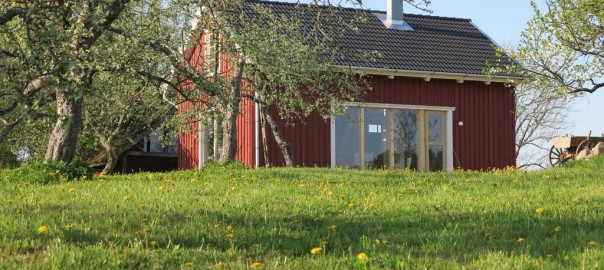 The guest house Namiņš, found in "Mednieki" of the Kalvene region, offers a place for a quiet, relaxing vacation in the scenic countryside and is also appropriate for small events, workshops and seminars or simply to enjoy wine-tasting and other fine seasonal products.
Address: "Mednieki" Kalvene, Aizpute novads
Telephone: (+371) 29410115
E-mail: mednieki.kalvene@gmail.com
Web site: https://medniekikalvene.wixsite.com/mednieki
Booking.com: https://www.booking.com/hotel/lv/mednieki-kalvene.lv.html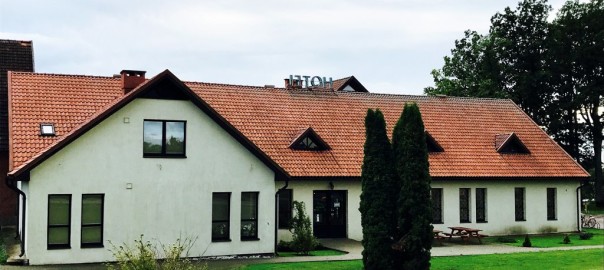 There are one, two, three and four bedded rooms, the total count of beds is 22, and there is a possibility to arrange extra beds, starting price per room is 17 EUR. There is also a sauna, SPA procedures, banquet hall and a café.
Address: Skolas 8, Kalvene
Phone: (+371) 29104657
E-mail: spares.serviss@gmail.com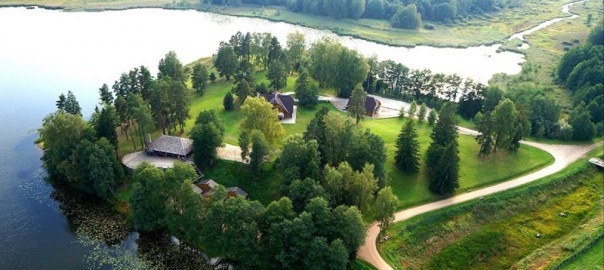 In the bank of lake Sepene, is a campsite with 12 little, two bedded houses, a fire place, and lean-to. Also for renting there is a guest house with a hearth and a beautiful terrace with a view to the lake. "Kurzemes pērle" also offers different kinds of activities for the guests – water bicycles, fishing, quad bikes, volleyball courts, sauna, etc. For more detailed information and prices, visit our webpage. Open during summer season!
Address: "Būdnieki", Kalvenes pagasts, Aizputes novads
Phone: (+371) 28658466
Webpage: www.kurzemesperle.lv