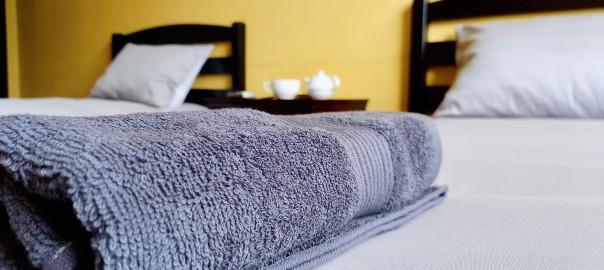 Hostel R27 is located in Aizpute, near the Misinkalns Nature Park. We offer comfortable, cozy rooms for 2 – 4 people and a lounge with board games. In a shared kitchen guests can prepare their own meals. Free WiFi and private parking are available. Extra services are offered for an additional fee – rental of assembly hall for social events, conferences, sauna.
Address: Robežu iela 27, Aizpute
Phone: (+371) 23302863
E-mail: oag.aizpute@gmail.com
www.booking.com, www.piejuras.lv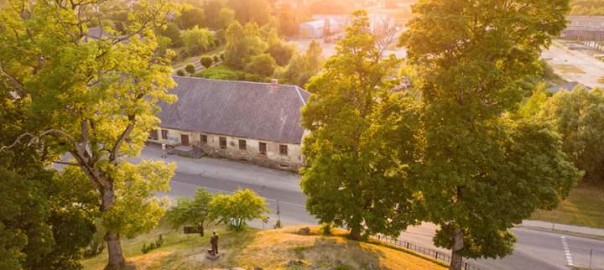 Lapka Hemp is a place in the historical center of Aizpute, which is located in the castle manor pub built in the 19th century, overlooking the castle ruins of the Livonian Order in Aizpute. We offer tent sites, a camper berth, two hostel-type rooms (up to 10 people). Guests are welcome from May to October (summer season!)
Address: Liepājas iela 20, Aizpute
Phone: (+371) 26546561
E – mail: lapka.arturs@gmail.com
Web: https://web.facebook.com/lapkahemp
We offer a bedspace in open-plan type room on the second floor in wooden house and an impressive view from the terrace. The view opens to the Laža reservoir, where you can enjoy a refreshing swim and fishing, as well as rent a boat for romantic summer evenings. You can enjoy an unconventional (self-made) sauna.
Great place to enjoy nature. It is also possible to place a camper or set up a tent.
Address: Ošu gatve 31, Aizpute
Phone: (+371) 29943476 Jānis
E-mail: rancocrew@inbox.lv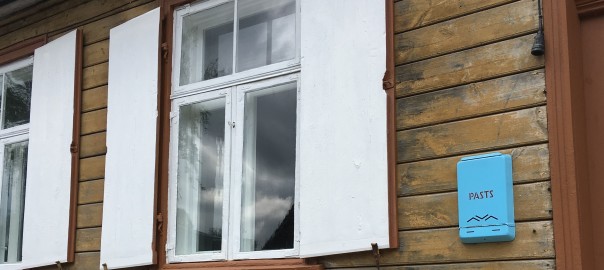 Charming studio apartment in wooden building, built in 1856 and located in a very old town. This 37 sqm space boasts equipped 60-tie's style kitchenette and a big bath. The place is furnished with selected furniture of different decades.
Price per night and reservation check in www.airbnb.lv
Address: Kuldīgas iela 5, Aizpute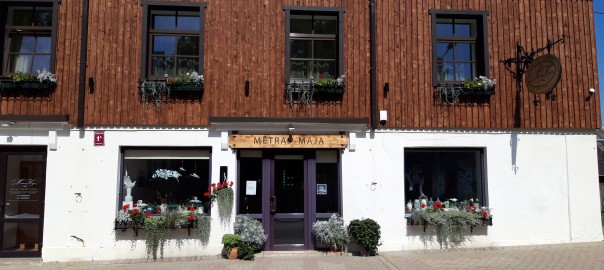 There are 12 rooms for offer, one of them – two bedded, in every room there is a shower and a toilet, Wi – Fi, TV, also a conference and banquet hall. There are additional beds for up to 34 persons. A kitchen with the equipment and a dining room is available for the guests. You can order warm lunch and dinner, by announcing that in advance. Car rental is possible.
Address: Pasta iela 1a, Aizpute
Phone: (+371) 29545975
Webpage: www.metra-a.lv
5 double rooms (10 sleeping places in total) are for offer, also a parking lot,TV, free Wi-Fi. The guests can use the kitchen and there is a possibility to arrange breakfast. Bathroom with bath towels.
Address: Liepājas iela 30b, Aizpute
Phone: (+371) 26519381