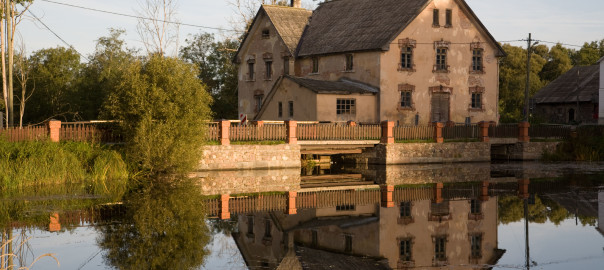 The watermill of Cīrava manor is an architectural monument under the state's proctetion. Cīrava watermill was built in 1881. Currently, it hosts the centre for non – formal education centre and artists' residence and culture called "Cita abra". The centre is open for visitors during summer season!
Address: Cīrava
Phone: (+371) 22589000
GPS: 56.736281, 21.384323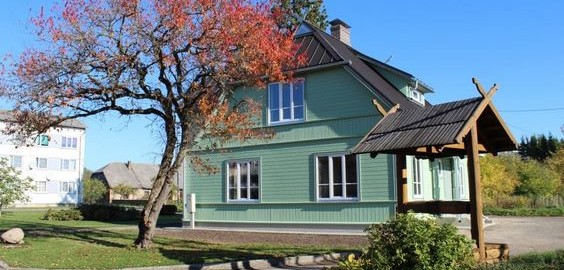 The house of the museum is built in the centuries 1920s as the savings and loans association's (bank's) quarters, later it was used for different things – for post, for apartments, as a kolkhoz office and the local community's council. The museum's exhibitions give you the insight in Cīrava town's and Latvia's economic and cultural life [...]
Address: "Atbalsti", Cīrava
Phone: (+371) 25435898
Web page: www. cirava.lv
GPS: 56.737667, 21.387500
Dzērve manor (Dsehrwen) house was built in the early 19th century. It was destroyed by the fire during the revolution in 1905, but later (1906 – 1912) was rebuilt according to a design by architect G. Berchi in a neo – classicist style. Large white tile fireplace, tairs with handrails and the 20th century interior decorations are still well – preserved from the old period of the ruling barons. The Manor also includes a large landscape park of 6,7 ha created according to the English style of Courland. The manor currently houses Dzērve primary school.
Address: Dzērve, Cīravas pagasts
GPS: 56.750544, 21.403354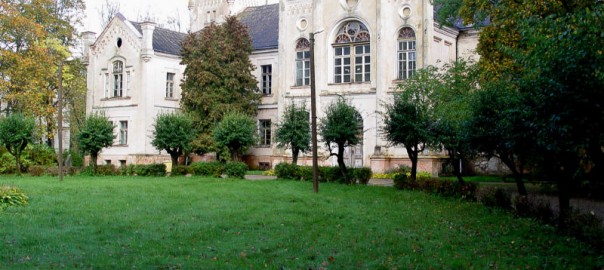 Cīrava castle manor (Zierau) was built in 1752 for the von Manteuffels family as a hunting house. It was rebuilt in neogothic style during the 1960s. The manor has partially preserved interior decoration from the 19th century, including eclectic ceiling paintings and stucco ornamentations. The manor viewed from the outside!
Address: Cīrava
Web page: www.cirava.lv
GPS: 56.735300, 21.385380